---
Software development
Did you identify a problem that needs solving? We'll build an application that does what you expect it to do through short cycles of development, evaluation and feedback, resulting in a robust tool to strengthen your business.
Websites that work
Whether you want to improve your existing website or need a new website designed and developed, we'll help you create an online presence that looks great and accomplishes the goals you set out.
Fancy emails
Figures show a well-designed HTML email can multiply conversion rates. We'll create your bespoke email template, guide you through the legal implications and set up your newsletters and campaigns.
Quick prototypes
When you want to try out something new, a quick prototype or proof of concept will let you gain better insight and make more informed decisions about its future. You can count on us to build it for you — fast.
App surgery
Is adding or changing a feature taking lightyears? Is your software suffering from terrible performance? We'll turn the application around, decreasing maintenance costs and increasing user satisfaction.
Making your UI adaptive
Want to make your existing web application or website compatible with mobile devices? Through responsive design we'll ensure your UI works on common phones and tablets while keeping maintenance costs at bay.
Consulting
Need help in managing your codebase or instilling best practices? We'll assist you in a wide array of technologies and tools, like JavaScript, Backbone, jQuery, Django or PHP.
What are you waiting for?
Really, we are here to help you improve your company. Even if you're only looking for a sounding board for now: get in touch. We love talking shop.
Email kevin@roam.be or call +32 475 435 169 .
---
We don't target big or small businesses — we love to work with anyone who needs a problem solved. Previously we've worked with companies like bpost, Johnson & Johnson and Bose.
You'll find some references of previous work underneath, but do note that the majority of projects we've completed have been performed as a subcontractor, which makes publishing them here sensitive, if not impossible. If you're interested, more examples are available upon request.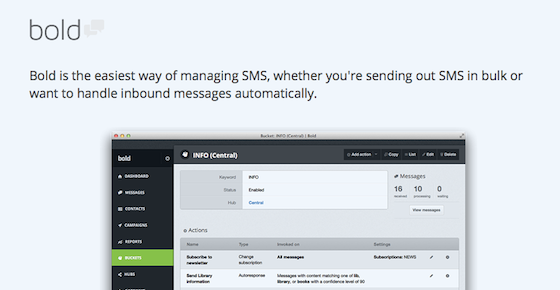 Bold SMS Management
Bold is an SMS management application to let you easily send out targeted campaigns and automatically respond to incoming messages, supporting plenty of SMS gateways out of the box.
Bold is built on the terrific Django web framework and available in self-hosted and hosted versions.
---
Mediasoft mailing
Mediasoft wanted to add a bit of flair to the e-mail newsletter announcing their new Subversion offering.
The resulting design was pitted against another version and scored 7 (seven) times better.

---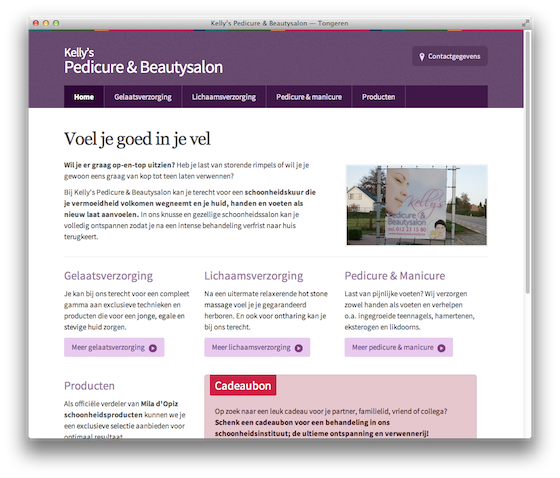 Kelly's Pedicure & Beautysalon
The website of Kelly's Pedicure & Beautysalon was due for an overhaul, reflecting the changes within the business and implementing solutions from our website evaluation.
The color scheme was changed into something more lively with purples, greens and red. Fonts were updated and enlarged to increase readability.
The content was updated to highlight new products and services, while existing content was restructured to make sure visitors could more easily grasp the available offers.
---
jQuery Extractor plugin
Extractor builds on jQuery UI to turn part of a webpage into a dialog and then place it back into its previous position when you're done with it.
View a demo and grab a copy in the lab.
---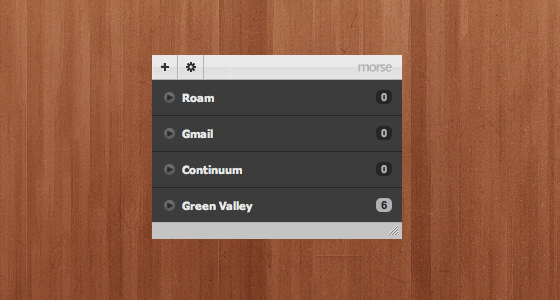 Morse
Morse is a desktop application that allows you to monitor multiple Gmail accounts at once. You'll be notified whenever a new message arrives at one of your accounts, whether you're using Windows, OS X or Linux. The only requirement is having Adobe Air installed.
Did we mention Morse is free and open source?